Upcoming Events
This page will list upcoming events, including conferences, convenings, and workshops.
The following events happened during the 2022-2023 academic year.
The U.S. & Global Food Security: Impacts of the Ukrainian Invasion and Rising Food Costs featuring U.S. Department of State Assistant Secretary Ramin Toloui.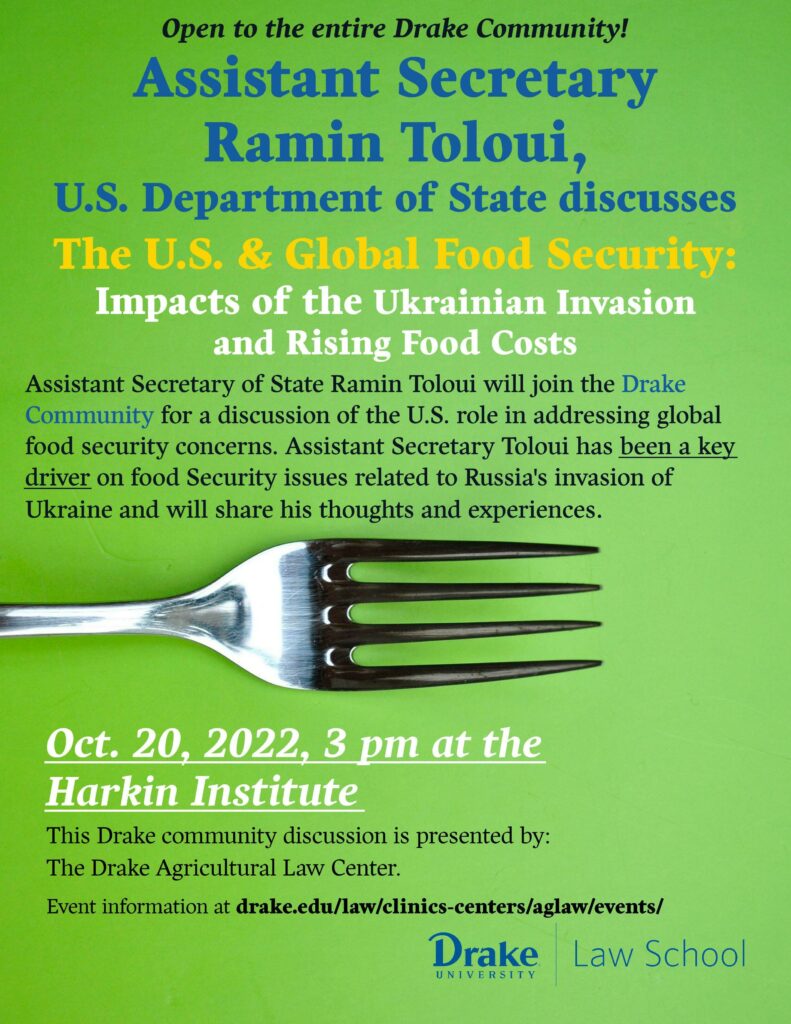 The Cooperative Business Model: A Vision for the Future Built Upon Centuries of Success
The Drake Agricultural Law Center & the Drake Journal of Agricultural Law invite you to a conference celebrating the value and diversity of cooperatives and how they can thrive in the future. 
This one-day event is targeted to cooperative businesses throughout the Midwest, across all industries. With support from the National Council of Farmer Cooperatives, the National Cooperative Business Association CLUSA, and the Iowa Institute for Cooperatives, attendees will have the chance to discuss workforce challenges, emerging cyber and data security concerns, identify partnerships and opportunities for growth, and help envision what cooperatives can do to help rural America thrive.