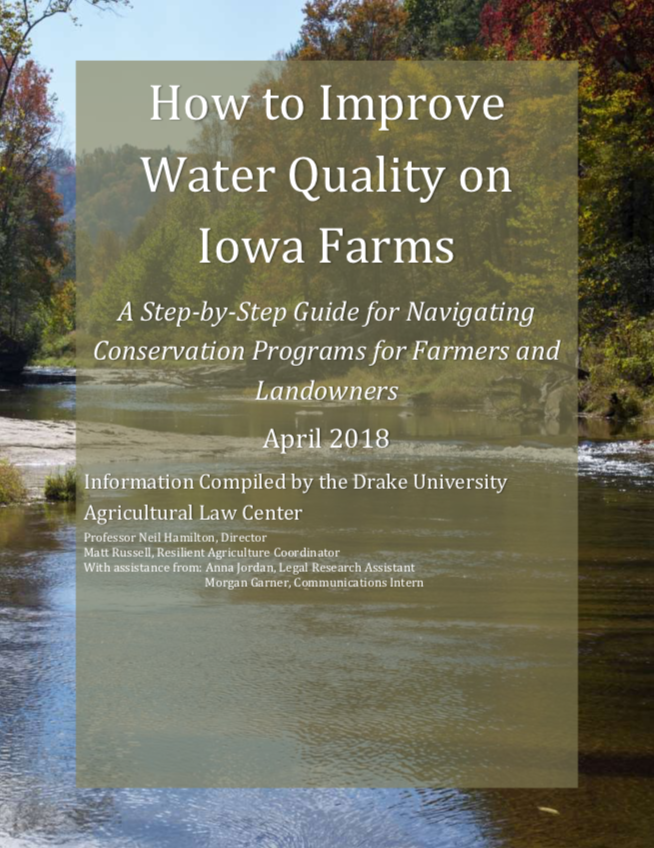 How to Improve Water Quality on Iowa Farms is designed to help farmers and landowners use public programs to improve water quality and promote soil health on their farmland. The guide identifies key practices funded by the United State Department of Agriculture (USDA), Iowa Department of Agriculture and Land Stewardship (IDALS), Iowa Department of Natural Resources (DNR), and the Soil and Water Conservation Districts (SWCD).
Iowa farmers and landowners can use this guide to explore practices to achieve conservation goals and to quickly identify programs that can provide resources to implement these practices.
Iowa farmers and landowners have access to nearly a dozen programs involving county, state, and federal governments. Navigating these programs can be challenging. While this guide cannot answer all the questions conservation-minded Iowans may have, it does provide a systematic way to identify what resources are available and who is eligible to receive them.